Ralph Leslie Altman - Lieutenant Deputy Sheriff
A Notable Jewish Professional from the Greater Duluth-Superior Region


Ralph Leslie Altman (1922-1988) was a Deputy Sheriff in the St Louis County, Minnesota, Sheriff's Department for 32 years. He retired as a Lieutenant in 1978. Ralph also served in World War II and was a prisoner of war.
Information about and a picture of Ralph are provided in the two news clippings below. There is also a webpage for Ralph in the password protected area of the website.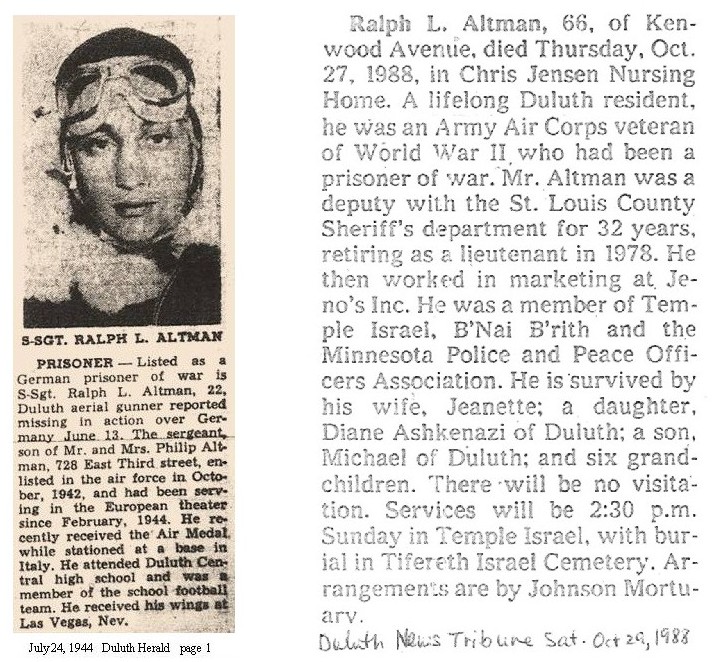 source: webpage for Jeanette Samuels and Ralph Leslie Altman



Ralph was a son of Bessie Krupp and Philip Altman. A portion of Ralph's family tree is shown below.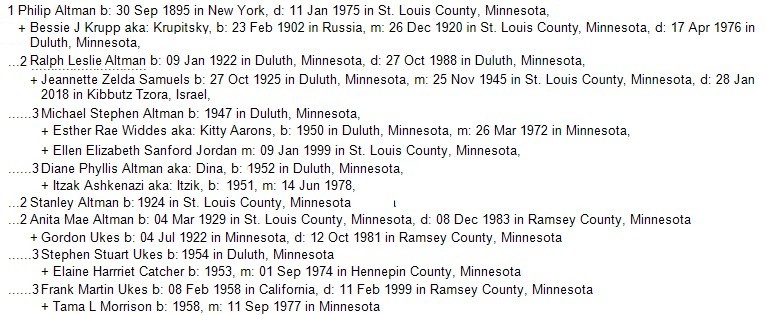 source: Jack's Family Tree Database


Click here for information on how to request access to the password protected pages of this website.







| | | |
| --- | --- | --- |
| Created by: Allan@Garon.us | Feedback always welcome! | Page created May 2021 |