Irwin Buddy Bazelon
Composer of Contemporary Classical Music
A Notable Jewish Professional from the Greater Duluth-Superior Region


Irwin Buddy Bazelon (1922-1995) was composer of contemporary classical music. His father was Roy Ralph Bazelon who was a brother of David Bazelon. The brothers were the sons of Israel Bazelon; many, or maybe all, of Israel's nine kids were born in Superior, Wisconsin.
A summary of information about Irwin is shown in the Wikipedia clippings below. There is more on the full Wikipedia page at https://en.wikipedia.org/wiki/Irwin_Bazelon.

source: Wikipedia, the free encyclopedia



Irwin's wife was Cecile Gray Bazelon. She was a painter and also has a page on Wikipedia.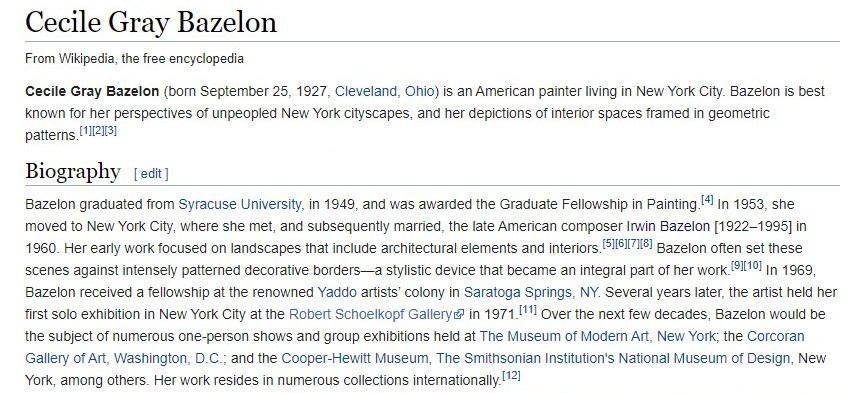 source: Wikipedia, the free encyclopedia



Irwin's grandparents, Lena and Israel Bazelon, were Russian Jewish immigrants who came to Superior from the Ukraine. There is a page for the Bazelon Family with more information in the password protected area of this website. Three generations of the descendents of Lena and Israel are shown below.

source: Jack's Family Tree Database


Click here for information on how to request access to the password protected pages of this website.







| | | |
| --- | --- | --- |
| Created by: Allan@Garon.us | Feedback always welcome! | Page created May 2021 |