Berger Hardware - Superior


Berger Hardware was located at 525-527 Tower Avenue in Superior. It was owned and operated by Morris Berger and in later years by his son Samuel Berger. The images on this page were captured from online sources including the newspaper and the Superior High School yearbooks.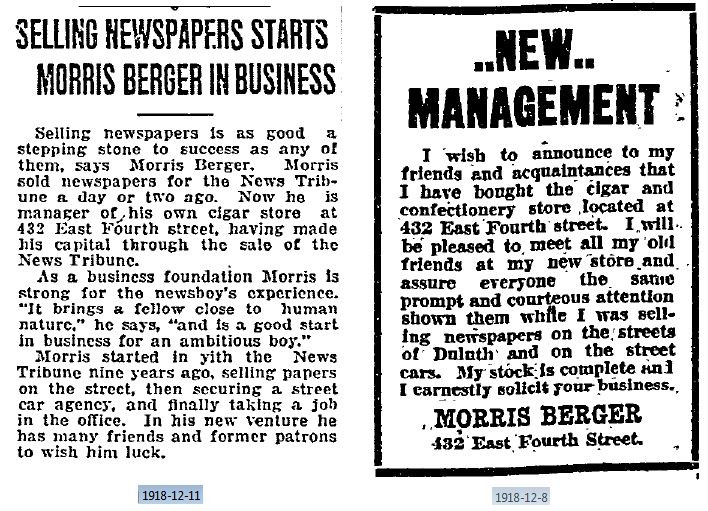 1918 newspaper article regarding Morris earlier businesses.


| | |
| --- | --- |
| | |
| 1927 | 1930 |
| | |
| --- | --- |
| | |
| 1933 | 1937 |
| | |
| --- | --- |
| | |
| 1939 | 1941 |
| | |
| --- | --- |
| | |
| 1948 | 1954 |
| | |
| --- | --- |
| | |
| 1968 | 1970 |
| | |
| --- | --- |
| | |
| 1971 | 1972 |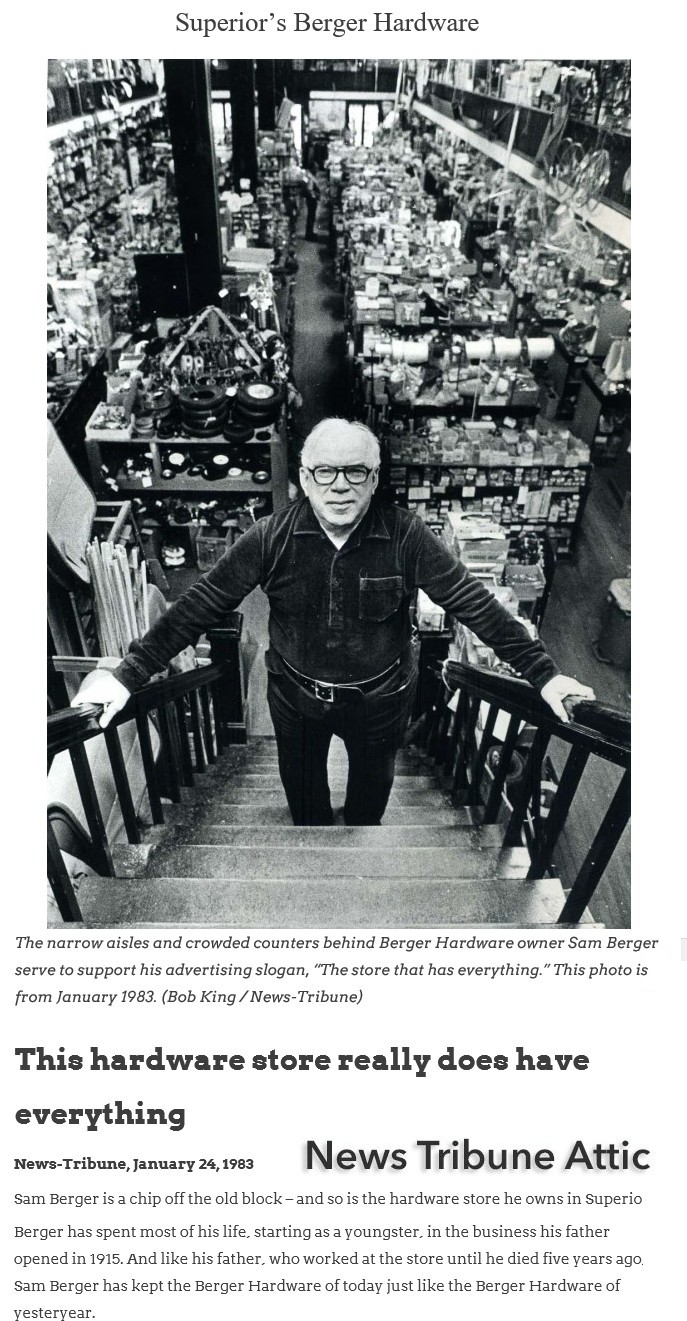 Article from the Duluth News Tribune Attic - published online in 2012
From the original article published in the News Tribune on January 24, 1983
more



| | | |
| --- | --- | --- |
| Created by: Allan@Garon.us | Feedback always welcome! | Page created Oct 2016 |