Boyce Drug Store - Duluth


Boyce Drug Store was located at 335 West Superior Street in Duluth. It was started by S. F. Boyce before 1898 and has been operated by others as well. At one time, it was operated by David Love (1920-1990) and his family, according to Jack Abramson. David was a grandson of Mollie Harris and Harry Love.


Boyce Drug - Superior Street view from 1962 - - hi res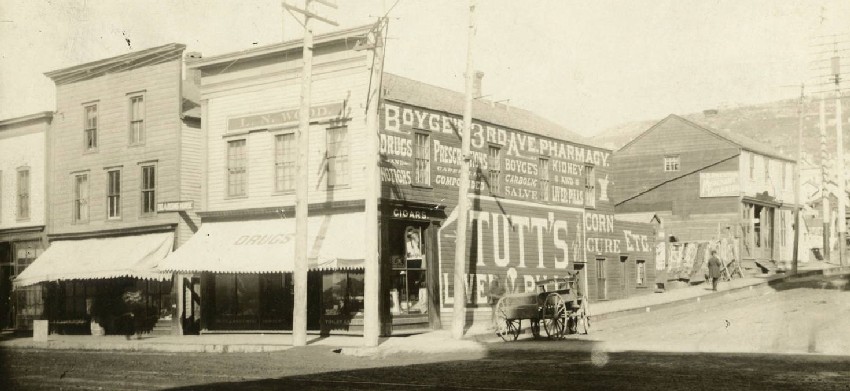 Boyce Drug in 1890 - - hi res



Boyce Drug in Kenwood Shopping Center



The images below were published in the Duluth Central and Duluth East High School yearbooks
in the years indicated.

| | |
| --- | --- |
| | |
| 1898 | 1907 |
| | | |
| --- | --- | --- |
| | | |
| 1945 - Central | 1946 - Central | 1951 - East |
| | | |
| --- | --- | --- |
| | | |
| 1952 - Central | 1952 - East | 1953 - East |
| | | |
| --- | --- | --- |
| | | |
| 1954 - East | 1955 - East | 1956 - Central |
| | | |
| --- | --- | --- |
| | | |
| 1956 - East and 1957 - Central | 1959 - East | 1960 - East and 1961 - East |
| | | |
| --- | --- | --- |
| | | |
| 1962 - East | 1963 - East | 1967 - East |
| | | |
| --- | --- | --- |
| | | |
| 1968 - East | 1980 - East | 1988 - East |
| | | |
| --- | --- | --- |
| Created by: Allan@Garon.us | Feedback always welcome! | Page created Oct 2016 |