Builders Commonwealth, Inc - Duluth


Builders Commonwealth, Inc is a custom-design-and-build commercial and residential general contractor and a custom millwork & cabinet fabricator. They specialize in thoughtful design. Their work includes the renovation and construction of both commercial and residential buildings, custom kitchens and baths, custom home interiors, timber frame home construction, custom millwork and fine furniture.
Builders Commonwealth is owned by Arno Kahn. It is based in Duluth at 517 Garfield Avenue. More information about the company is provided on the following clipping from their website.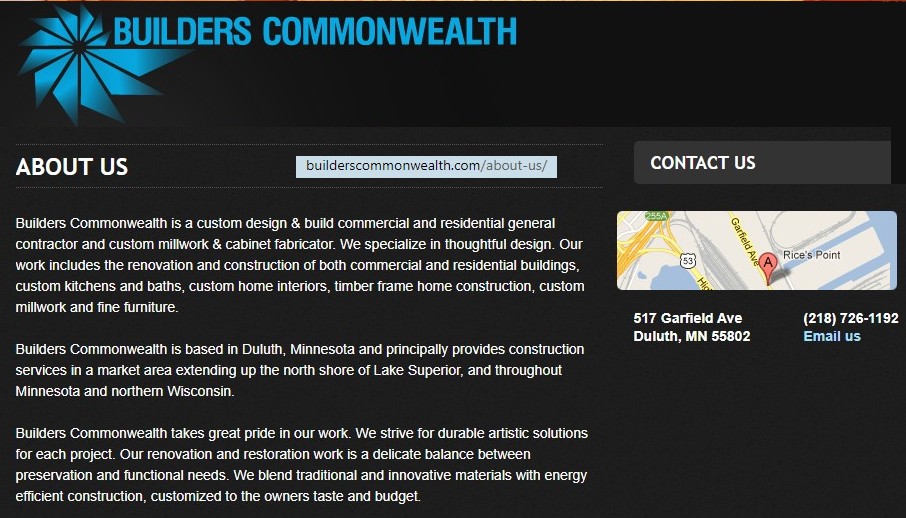 more at the source: http://builderscommonwealth.com/


Arno Kahn is a son of Aron Kahn and Barbara Suffrin Kahn (1921-2003). More info about their family is provided below in the 2003 obituary for Barbara.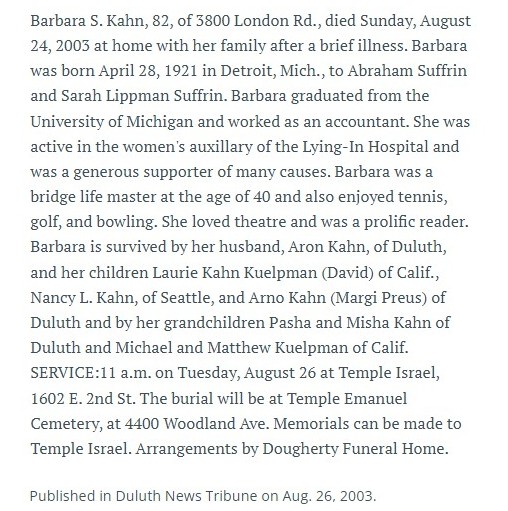 Click here for information on how to request access to the password protected pages of this website.







| | | |
| --- | --- | --- |
| Created by: Allan@Garon.us | Feedback always welcome! | Page created Dec 2021 |