Captains Table Cafeteria


Captains Table Cafeteria was located inside the Medical Arts Building in Downtown Duluth. It was owned and operated by Shirley and Jack Garber from 1953 until it closed in 1972. The cafeteria was a buffet-style eatery with a nautical theme and included a parrot named "Amigo."
The images below were captured from a variety of sources.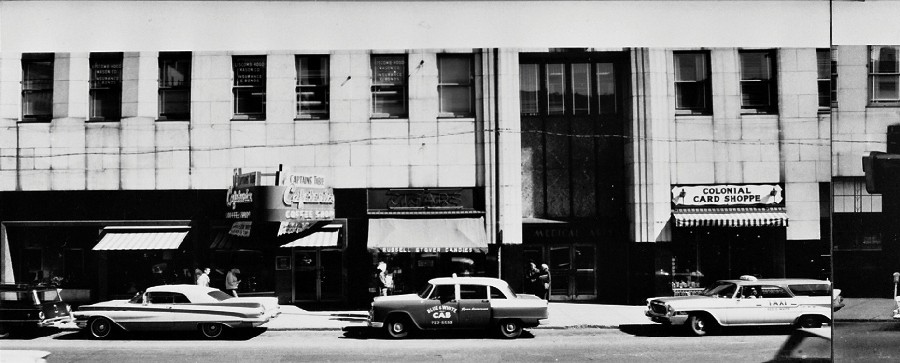 click on image for hi res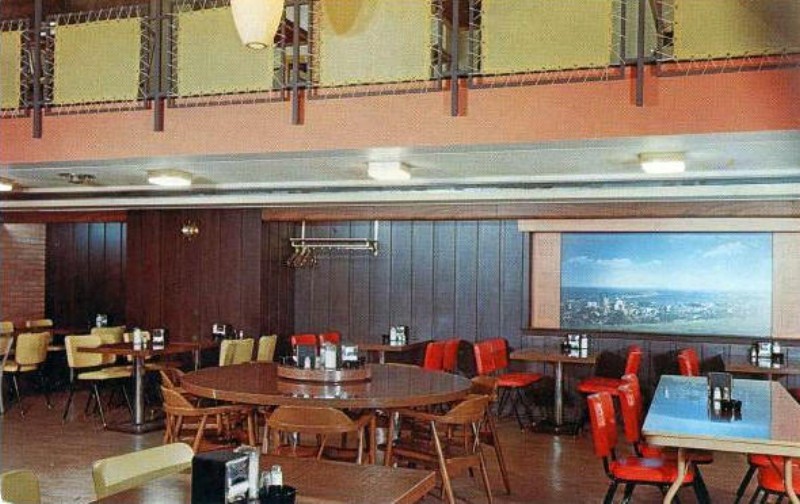 1959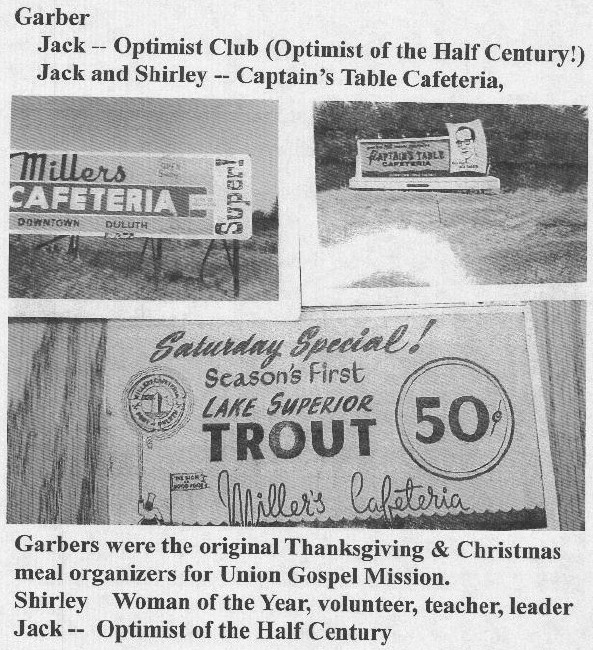 source: Bob Goldish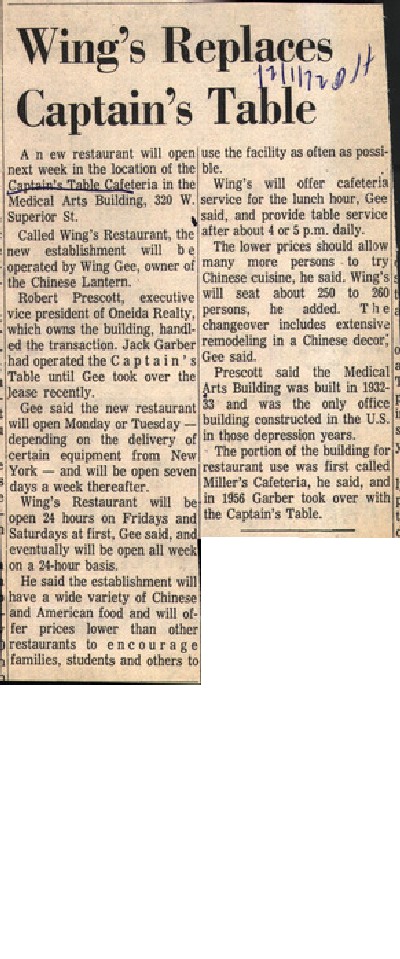 Origins as Miller's Cafeteria
Shirley and Jack Garber purchased the restaurant in 1953. It had been Millers Cafeteria and continued with that name until 1959. A 1959 remodeling inspired the name change. Miller's Cafeteria was founded in 1887 by J. W. Miller and run by his family until 1953.
November 12, 1912 news article
full article

September 1, 1912 ad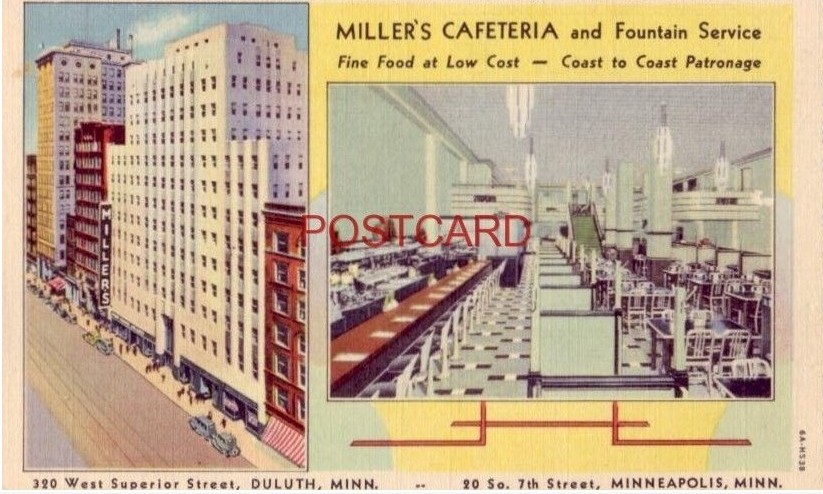 Miller's Cafeteria post card - undated



The images below were published in high school yearbooks and years as indicated.

| | |
| --- | --- |
| | |
| 1937 Central | 1938 Central |
| | |
| --- | --- |
| | |
| 1939 Central | 1940 Central |
| | | |
| --- | --- | --- |
| | | |
| 1941 Superior | 1942 Central | 1943 Central |
| | | | |
| --- | --- | --- | --- |
| | | | |
| 1950 East | 1952 East | 1953 East | 1954 East |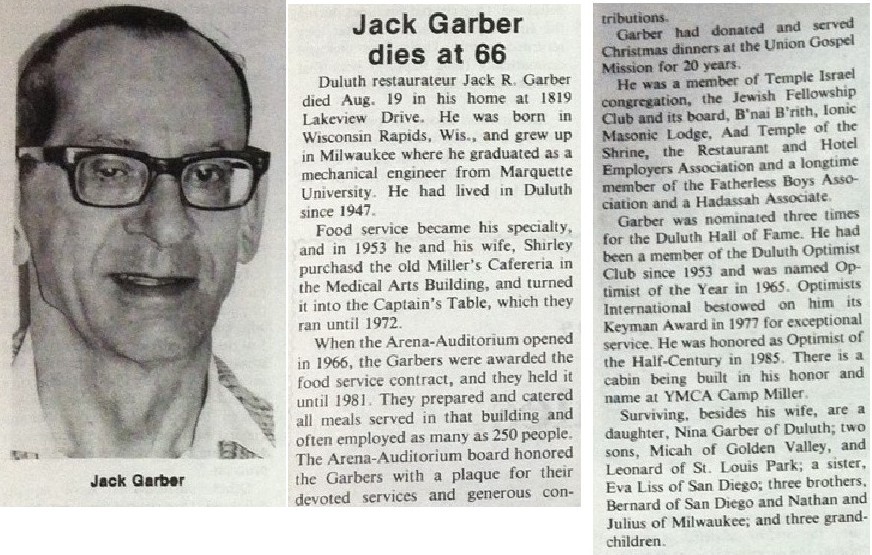 Jack Garber passed away in 1986 at the age of 66



| | | |
| --- | --- | --- |
| Created by: Allan@Garon.us | Feedback always welcome! | Page created Sep 2016 |