Irving Marmer (Copilowish) Copi
Philosopher, Logician, and University Textbook Author
A Notable Jewish Professional from the Greater Duluth-Superior Region


Irving Marmer (Copilowish) Copi (1917-2002) was a philosopher, logician, and university textbook author. He was born in Duluth. His parents were Rose (Marmer) and Samuel Bernard Copilowish, who had emigrated from Russia. A three-generation listing of his parents descendents is shown further down the page.
A summary of information about Irving is shown in the Wikipedia clipping below. There is more on the full Wikipedia page at https://en.wikipedia.org/wiki/Irving_Copi. Information and a picture of Irving are also available on zenithcity.com.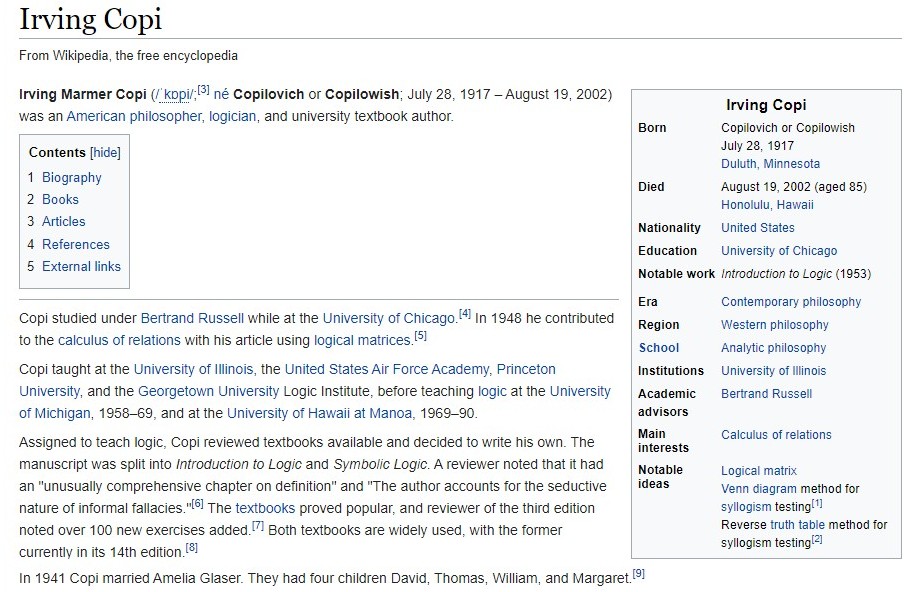 source: Wikipedia, the free encyclopedia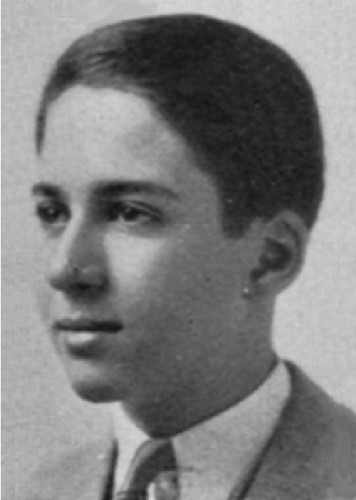 Irving Copi - - Duluth Central High School yearbook photo.


A three-generation listing of Irving's parent's descendents is shown below:


source: Jack's Family Tree Database



| | | |
| --- | --- | --- |
| Created by: Allan@Garon.us | Feedback always welcome! | Page created May 2021 |