Crystals - The Gourmet's Paradise - Duluth


Crystals, The Gourmet's Paradise, was located at 18 East Superior Street in Duluth. In later years, the store was called Crystals - "International" and a second location was named Crystals - "Lakeview." The second store was located at 2555 London Road in Duluth. The store was operated by Isadore Crystal. According to his obituary, Is was the owner of Crystal's International Foods and a partner in Crystal Distributing Company, Inc.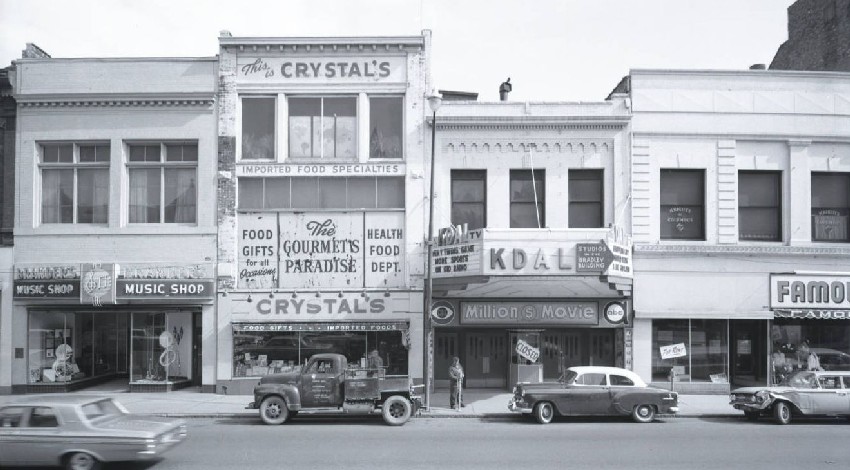 Crystal's street view from 1963 - - hi res


Crystal's street view - date unknown - - hi res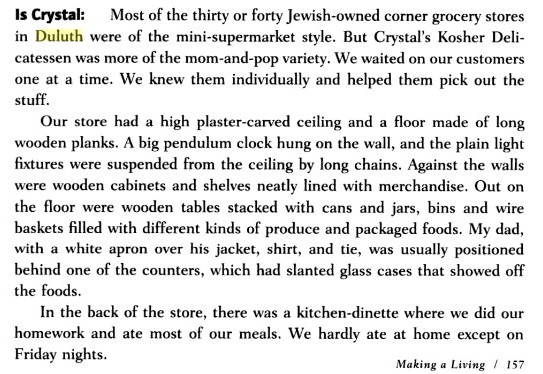 From Growing Up Jewish in America - 1996 - - the book



The ad below for Crystal's Kosher Delicatessen was published in 1919. The proprietor was named as J. Crystal. He was probably Jacob Crystal who was Isasore's father.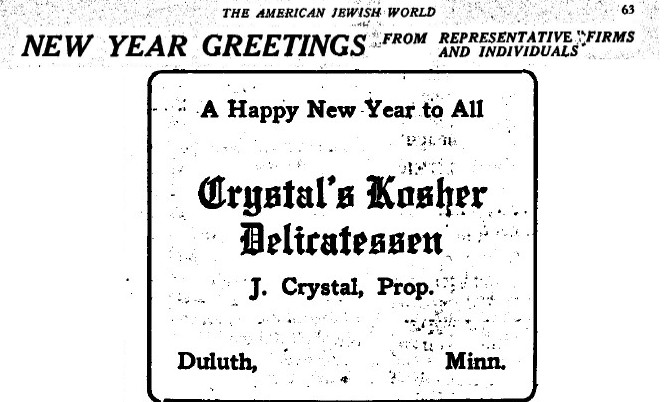 American Jewish World - 1919


The ads below were published in the Duluth East High School yearbooks in the years indicated, except where noted.


reprinted in 1996 from an earlier edition of the Jewish Fellowship News

There was also a Crystal Shoppe (restaurant) in Superior at 1425 Tower Avenue
according to this 1925 ad in the Superior High School yeabook.
Is this business related to the Duluth Crystal food businesses?



| | | |
| --- | --- | --- |
| Created by: Allan@Garon.us | Feedback always welcome! | Page created Oct 2016 |