The Eastern Tailor Shop - Superior


The Eastern Tailor Shop was located in Superior at 1713 North Fifth Street. The proprietor was E. S. Woolfan (1864-1923). The ad below was from some time between 1895 and 1905 according to great grandson Jack Siegel.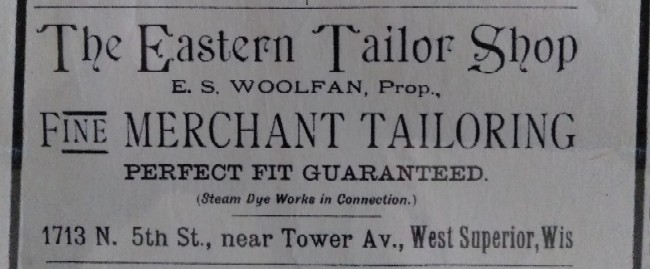 c1895-1905


Eli S. Woolfan (1864-1923) was a son of Mary and William Woolfan (1821-1910). Family tree data for Eli and his parents and siblings and for his children are listed below.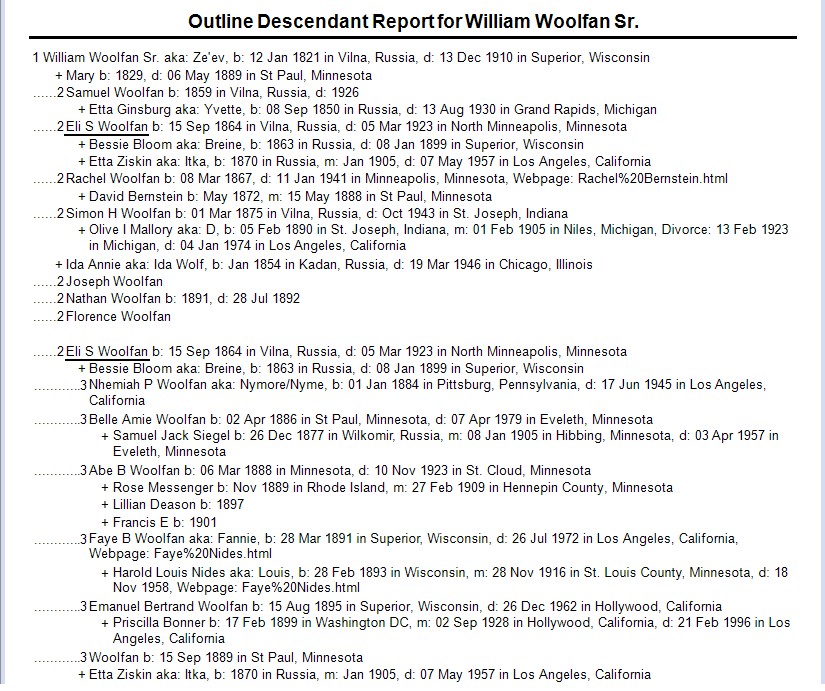 source: Jack's Family Tree Database



| | | |
| --- | --- | --- |
| Created by: Allan@Garon.us | Feedback always welcome! | Page created Feb 2022 |