Timothy Dean Garon - Singer and Songwriter
A Notable Jewish Professional from the Greater Duluth-Superior Region


Timothy Garon (1951-2008) was a singer and songwriter. He has many CDs on the marketplace. Tim was born in Duluth, spent about 15 years living in Hawaii and had lived in Seattle until his death in 2008. He died after being denied a liver transplant because of his previous legal use of cannabis.
A summary of information about Timothy is shown in the Wikipedia clipping below. There is more on the full Wikipedia page at https://en.wikipedia.org/wiki/Timothy_Garon. Further information about and pictures of Tim can be found on Timothy's page in the password protected section of this website.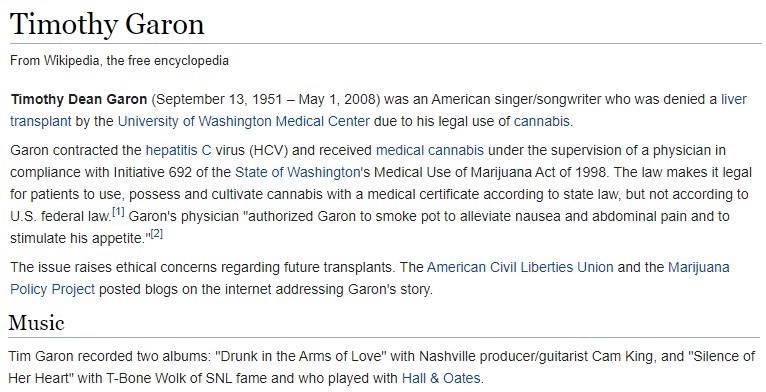 source: Wikipedia, the free encyclopedia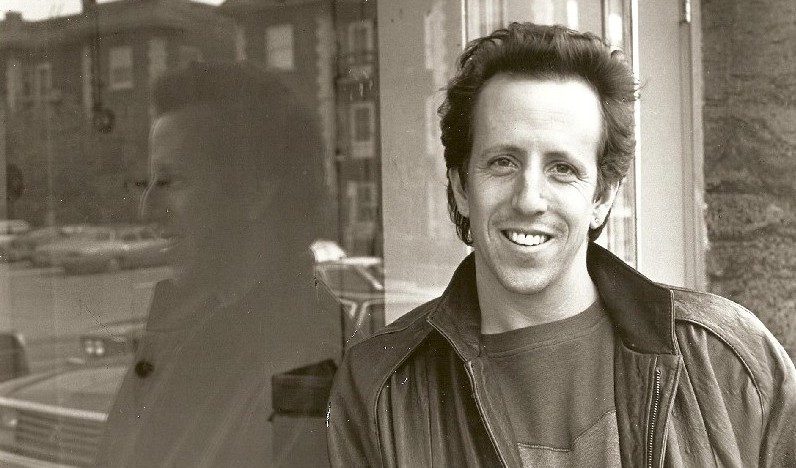 Timothy - undated


Click here for information on how to request access to the password protected pages of this website.







| | | |
| --- | --- | --- |
| Created by: Allan@Garon.us | Feedback always welcome! | Page created May 2021 |