Gershgol's Economy Market
& Gershgol's Deli Restaurant - Duluth


Gershgol's Economy Market or Gershgol's Food Center had several locations in Duluth. Gershgol's Deli Restaurant was located in the Holiday Center in Duluth. The businesses were owned by the Gershgol Family. More information about the Gershgol food markets can be found on The Duluth News Tribune Attic website: click here.
The picture below shows an early Gershgol's food market in a tent in about 1919. Issac Gershgol is pictured with his sons Joseph and David.


Gershgol's location at Grand and Central Avenue - 1962 - - hi res - - zoom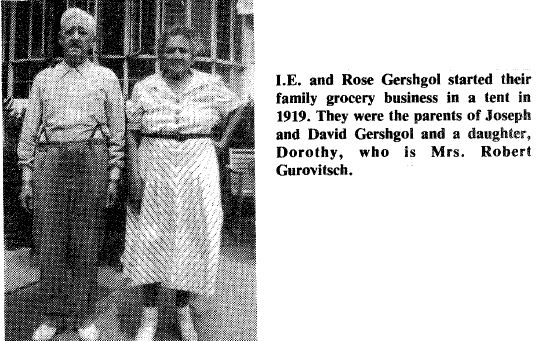 1985 Jewish Fellowship News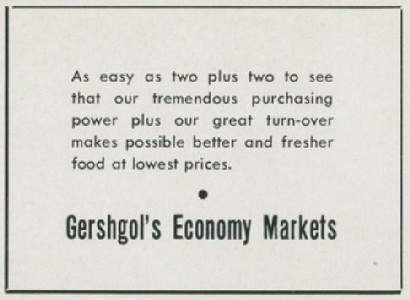 1945 Duluth Central High School yearbook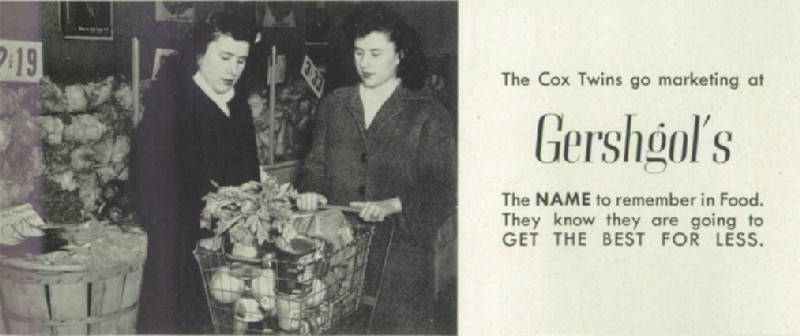 1946 Duluth Central High School yearbook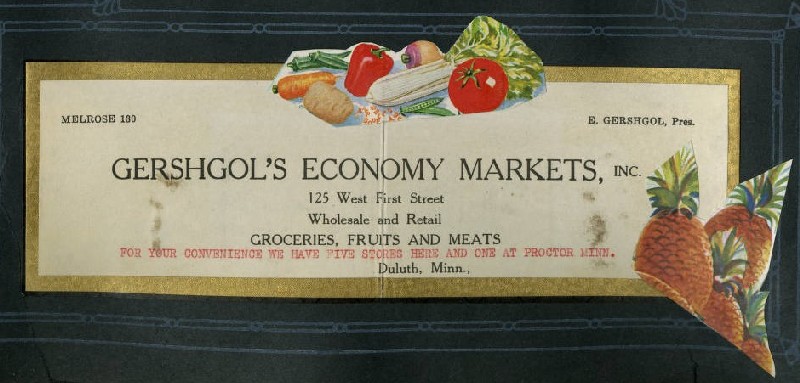 date unknown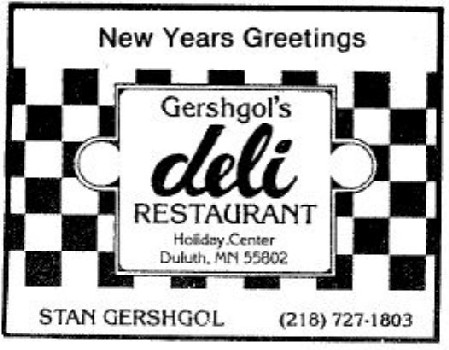 1985 Jewish Fellowship News







| | | |
| --- | --- | --- |
| Created by: Allan@Garon.us | Feedback always welcome! | Page created Oct 2016 |