Harry Witz Jewelry - Duluth


Harry Witz was a jewelry store located in Duluth at 502 West Superior Street. The store sold jewelry, watches, diamonds, cut glass, silverware and clocks and was a pawn shop according to the advertisements and news article shown below.

1919 advertisement - The American Jewish World


1919 advertisement Witz, Harry Jewelers 1919



1920-03-02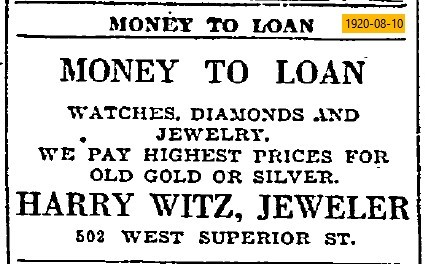 1920-08-10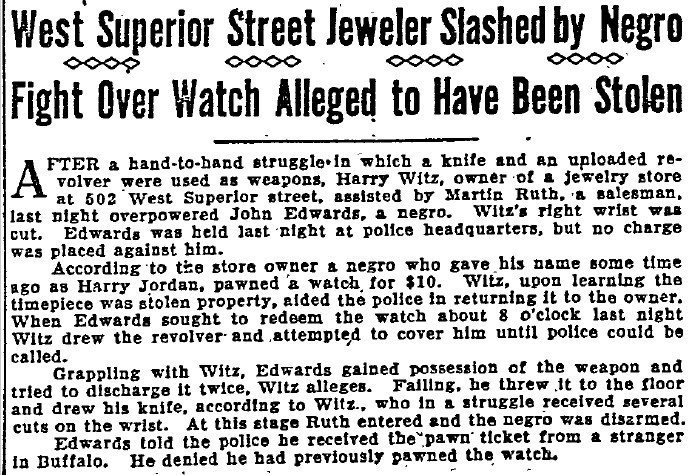 1920-08-18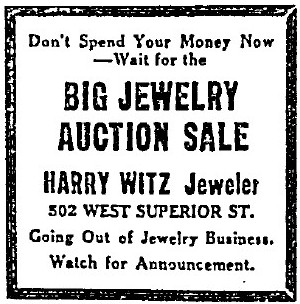 1922-03-30



Harry Witz was was born in 1876 in Kovno, Lithuania. He was married to Esther but no children or death dates are noted. He was the first of nine children of Sarah Kolok Hallock (1857-1918) and Samuel Josef Witz (1850-1917). More of Harry's ancestors are shown in his pedigree chart below.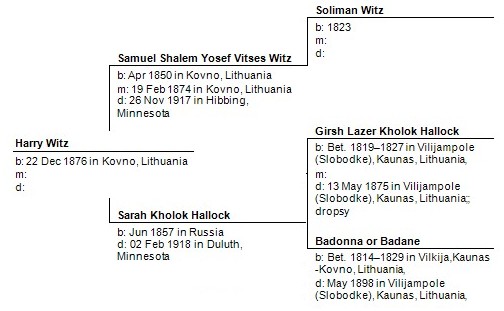 source: Jack's Family Tree Database



| | | |
| --- | --- | --- |
| Created by: Allan@Garon.us | Feedback always welcome! | Page created May 2022 |