Richard Barry Kaner
Synthetic Inorganic Chemist and UCLA Professor
A Notable Jewish Professional from the Greater Duluth-Superior Region


Richard Barry Kaner was born in 1958 in Two Rivers, Wisconsin. Some of his ancestors were born and lived in Superior, Wisconsin. Richard is a synthetic inorganic chemist and a Distinguished Professor at UCLA.
A summary of information about Richard is shown in the Wikipedia clipping below. There is more on the full Wikipedia page at https://en.wikipedia.org/wiki/Richard_Kaner.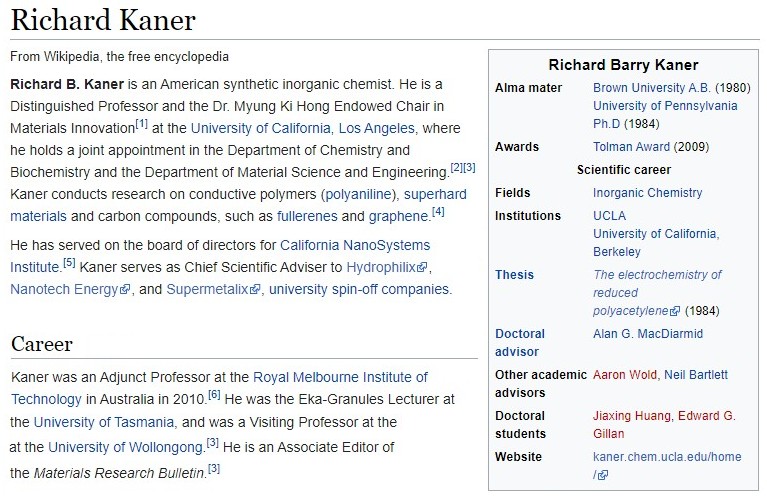 source: Wikipedia, the free encyclopedia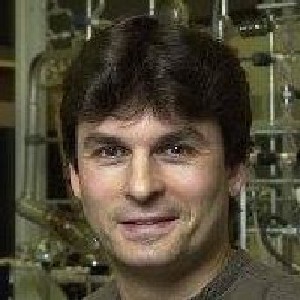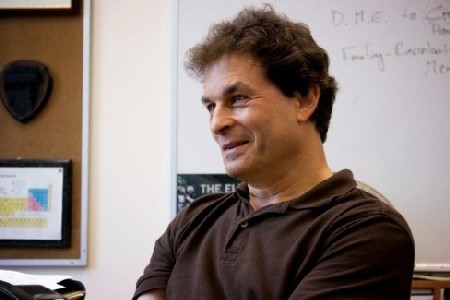 Richard Barry Kaner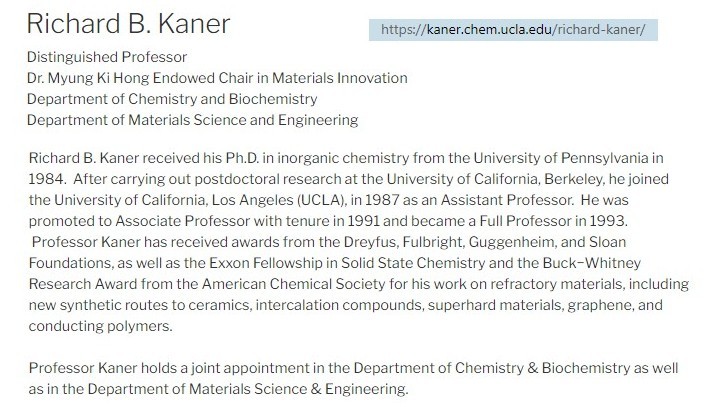 More info from the Kaner/UCLA website



More information and pictures of Richard and his family are available on the webpage for Richard in the password protected area of this website.
A pedigree chart listing Richard's ancestors is shown below: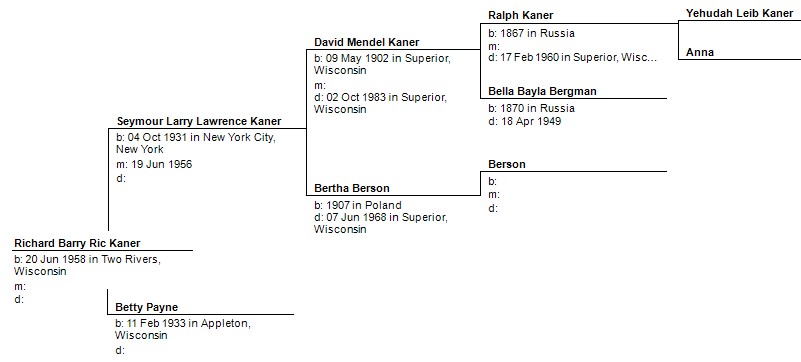 source: Jack's Family Tree Database


Click here for information on how to request access to the password protected pages of this website.







| | | |
| --- | --- | --- |
| Created by: Allan@Garon.us | Feedback always welcome! | Page created July 2021 |