Abraham Kaplan - Educator and Philosopher
A Notable Jewish Professional from the Greater Duluth-Superior Region


Abraham Kaplan (1918-1993) was an educator and philosopher best known for being the first to systematically examine the behavioral sciences.
Abraham was born in Odessa, Russia, in 1918, and moved to Duluth at the age of six with his family. His father was Joseph J.Kaplan and his mother was Chava Kaplan. Joseph was born in Russia in 1883 and immigrated to the US in 1923. Joseph was a Rabbi at Tifereth Israel Synagogue. More information about the family can be found on the webpage for Joseph in the password protected section of this website.
Abraham entered Duluth Central High School in 1931 at the age of 13. He graduated from Central in 1933 at 15 years of age, one of the youngest graduating students. He then attended Duluth Junior College for two years, before moving to the College of St. Thomas in St. Paul.
A summary of information about Abraham is shown in the Wikipedia clipping below. There is more on the full Wikipedia page at https://en.wikipedia.org/wiki/Abraham_Kaplan.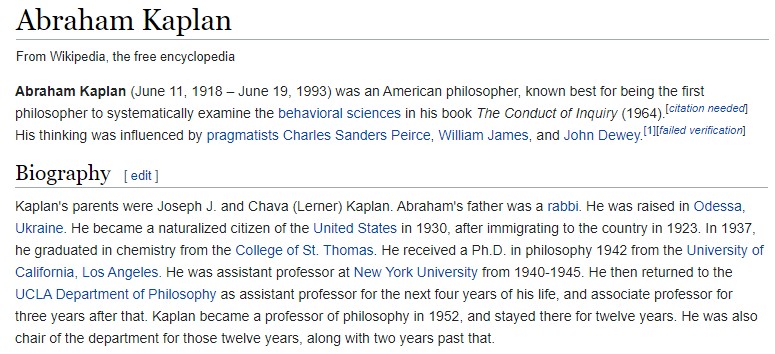 source: Wikipedia, the free encyclopedia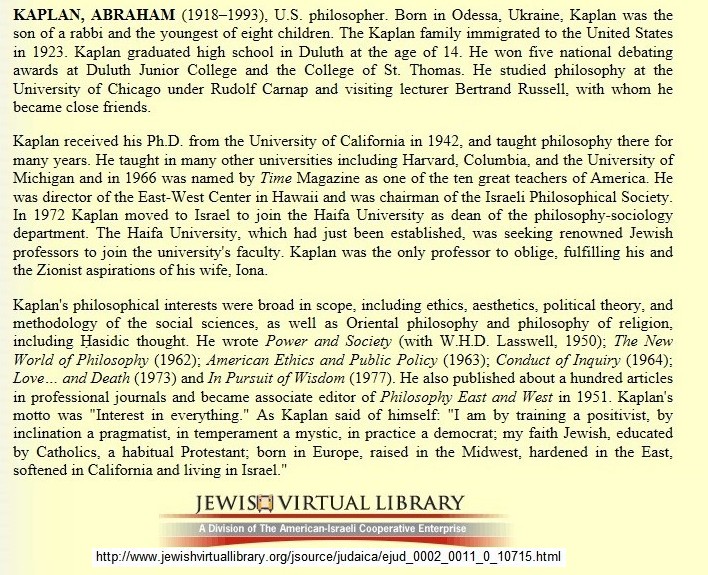 source: Duluth Central High School yearbook - 1933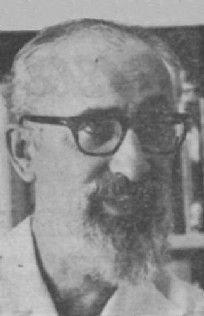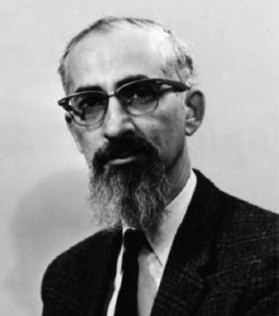 Click here for information on how to request access to the password protected pages of this website.







| | | |
| --- | --- | --- |
| Created by: Allan@Garon.us | Feedback always welcome! | Page created May 2021 |