William Percival Levine
WWII Army Officer rose to Rank of Major General
A Notable Jewish Professional from the Greater Duluth-Superior Region


William Percival Levine (1915-2013) was an army officer during WWII and later rose to the rank of Major General. In civilian life, he founded a plastics company in Duluth and Lakeside Plastics Sales Company in Chicago.
William was born in Duluth in 1915. His parents were Sadie Cowl and Joseph Abraham Levine. More information about his family can be found on the webpage for his grandparents Sora Devorah Brantwein & Elias Levine in the password protected section of this website.
A summary of information about William is shown in the Wikipedia clipping below. There is more on the full Wikipedia page at https://en.wikipedia.org/wiki/William_P._Levine.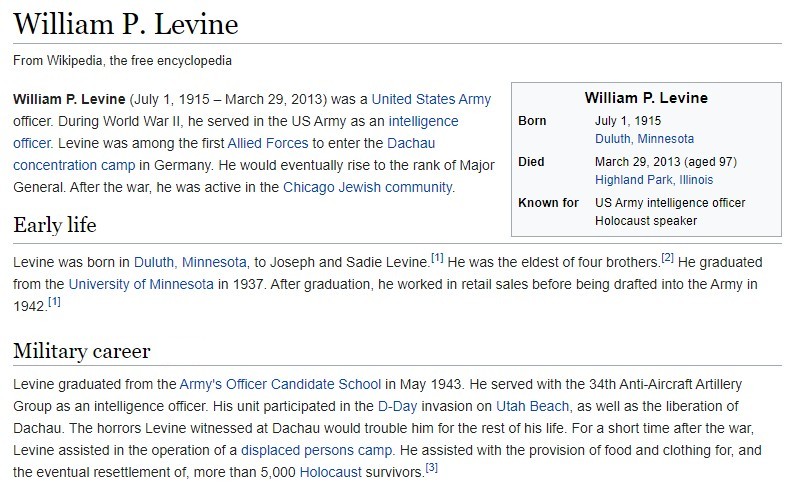 source: Wikipedia, the free encyclopedia


More information on William is available in his obituary. The full obit is available here, and a clipping is shown below.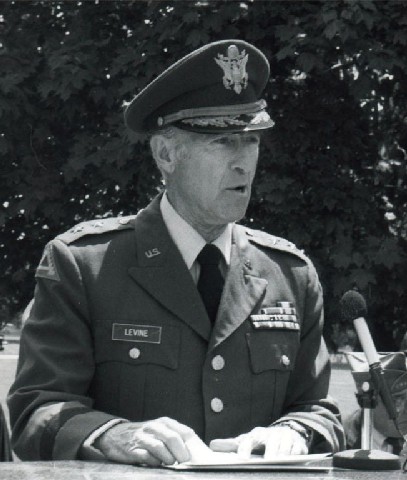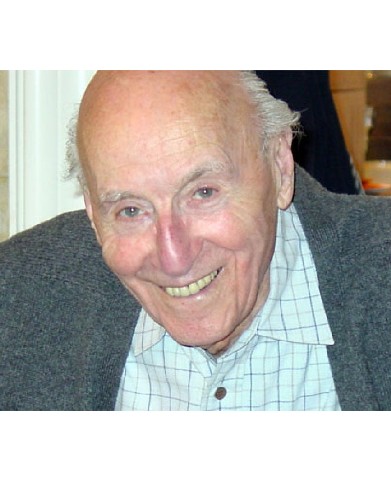 Click here for information on how to request access to the password protected pages of this website.







| | | |
| --- | --- | --- |
| Created by: Allan@Garon.us | Feedback always welcome! | Page created June 2021 |