Richard James Medalie
Attorney in Washington and New York
A Notable Jewish Professional from the Greater Duluth-Superior Region


Richard Medalie was born in Duluth in 1929. He is a son of Mona Kolad and William Louis Medalie. He graduated from the University of Minnesota (BA in 1952), from the University of London (in England) and Harvard University (MA in 1955 and JD in 1958). He was married to Susan Dian Abrams in 1960, and they have two sons, Samuel David and Daniel Alexander.
A summary of information about Richard is shown in the clipping from a 2017 news article and from Prabook below.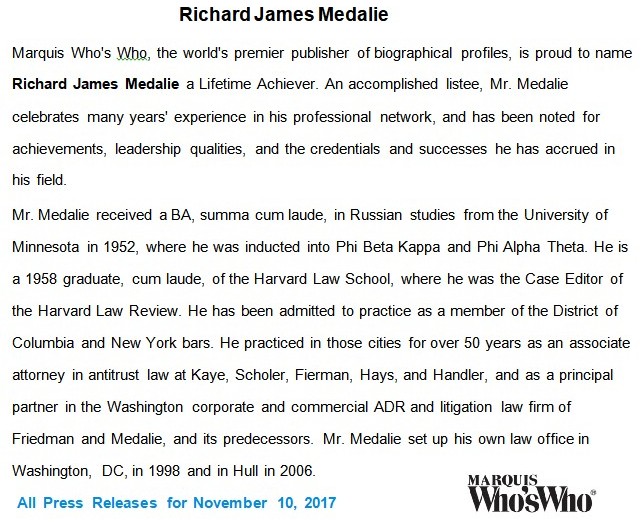 source: online news article - - - pdf file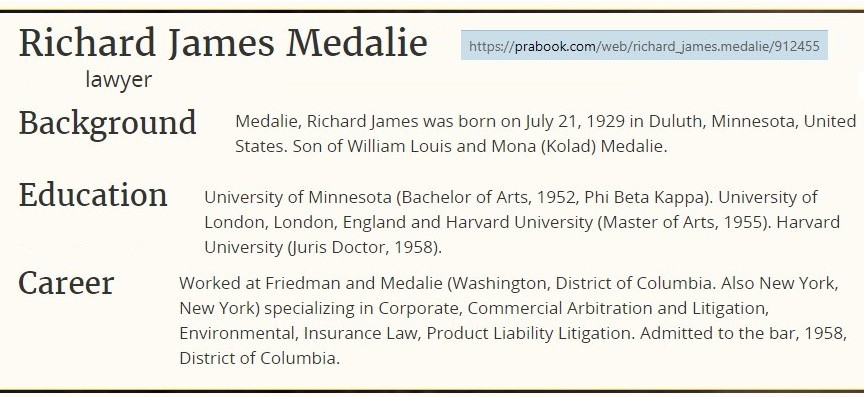 source: online biography - - - pdf file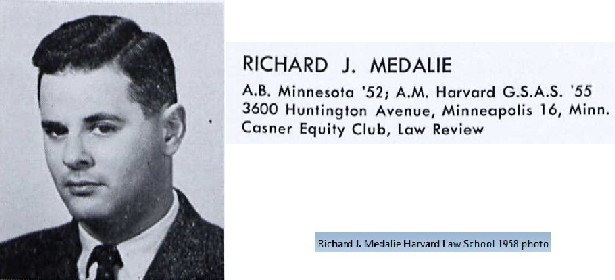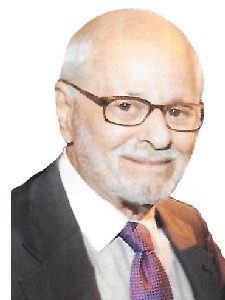 Richard James Medalie



| | | |
| --- | --- | --- |
| Created by: Allan@Garon.us | Feedback always welcome! | Page created July 2021 |