Benjamin Papermaster
Jewish Spiritual Leader
A Notable Jewish Professional from the Greater Duluth-Superior Region


Benjamin Papermaster (1860-1934) was an early Jewish spiritual leader in North Dakota. He arrived in 1890 and served the majority of his career as chief rabbi of Grand Forks.
Benjamin was born in Lithuania as a son of Etel Lison and Nissen Papiermeister. Benjamin's spouses and children along with their spouses are listed below.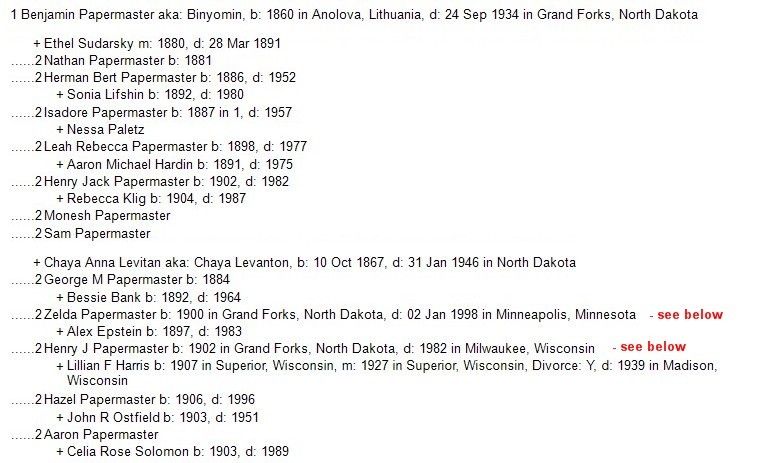 source: Jack's Family Tree Database


A story about Rabbi Benjamin Papermaster was published by Chabad.org in 2015.
"It is a story taken almost straight out of Hollywood. A young Lithuanian rabbi arrives in a 'Wild West' frontier town, some 7,000 miles from his home and his family, with only a Torah scroll and a few sparse belongings in his possession. Four generations later, his great-great-grandson returns to help bring Purim to his forbearer's city. The rabbi was Rabbi Benjamin Papermaster."
- - - Link to the online story: click here
- - - Link to a backup local version on pdf: click here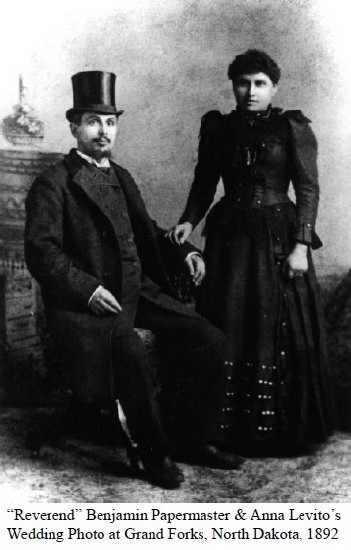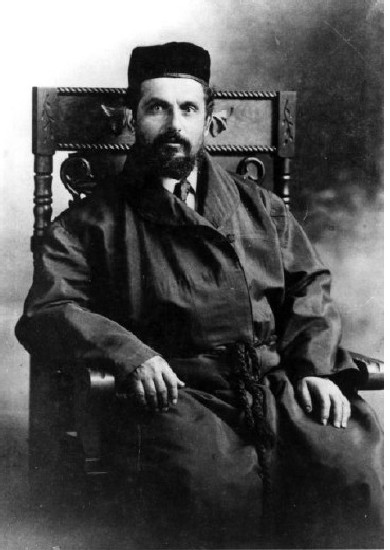 More information about Benjamin and his family can be found on the page for Benjamin in the password protected area of this website.
Click here for information on how to request access to the password protected pages of this website.







| | | |
| --- | --- | --- |
| Created by: Allan@Garon.us | Feedback always welcome! | Page created June 2021 |