Michael Paymar
Politician, Duluth City Council and Minnesota House of Reps
A Notable Jewish Professional from the Greater Duluth-Superior Region


Michael Paymar was born in 1953 in Duluth and graduated from Duluth East High School. He served on the Duluth City Council and the Minnesota House of Representatives. He is the executive director of Education for Critical Thinking.
A summary of information about Michael is shown in the Wikipedia clipping below. There is more on the full Wikipedia page at https://en.wikipedia.org/wiki/Michael_Paymar.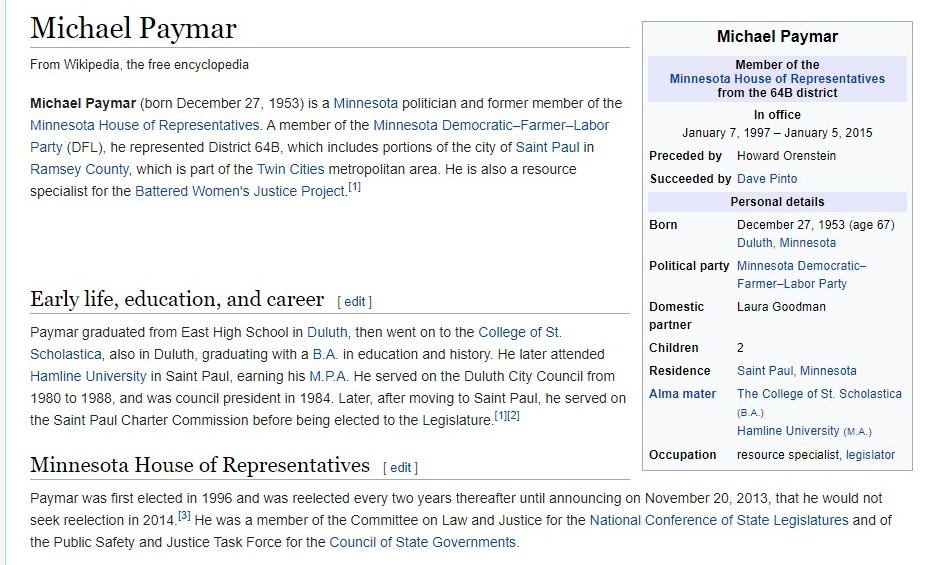 source: Wikipedia, the free encyclopedia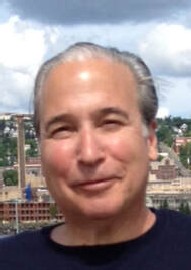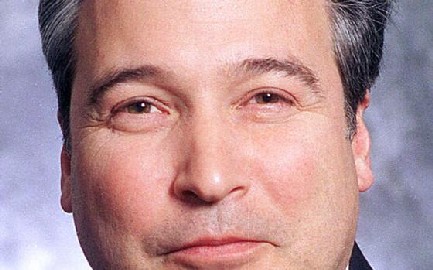 Michael Paymar



More information about Michael is provided in the attached articles:

- Education for Critical Thinking - website - - click here.

- Michael Paymar at LinkedIn - - click here

- "Former Duluthian Michael Paymar to end legislative career" - Duluth News Tribune - November 2013 - - click here.

A pedigree chart listing Richard's ancestors and a descendents list for his parents are shown below: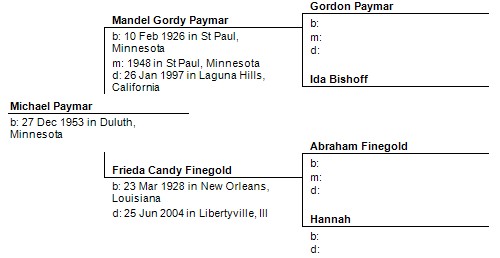 source: Jack's Family Tree Database



source: Jack's Family Tree Database



| | | |
| --- | --- | --- |
| Created by: Allan@Garon.us | Feedback always welcome! | Page created July 2021 |