Arthur Percy Rubloff
Real Estate Developer
A Notable Jewish Professional from the Greater Duluth-Superior Region


Arthur Percy Rubloff (1902-1986) was born in Duluth. He was the eldest child of Mae Mary Polinsky (1879-1969) and Solomon Woolf Rubloff (1872-1948). More information about the family is available on the webpage for Mae and Solomon in the password protected area of this website.
Arthur left school at the age of 12 to begin his career. He eventually formed Arthur Rubloff and Company, one of the most prominent real estate developers in the city of Chicago and the United States. He was the biggest single contributor to the Art Institute of Chicago.
A summary of information about Arthur is shown in the Wikipedia clipping below. There is more on the full Wikipedia page at https://en.wikipedia.org/wiki/Arthur_Rubloff.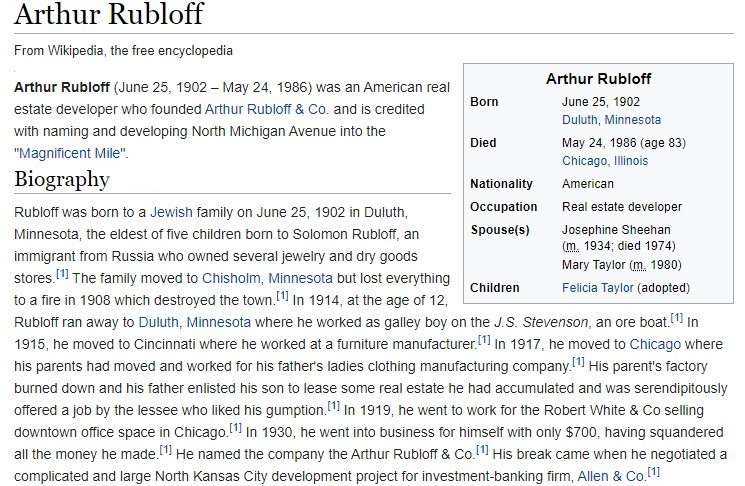 source: Wikipedia, the free encyclopedia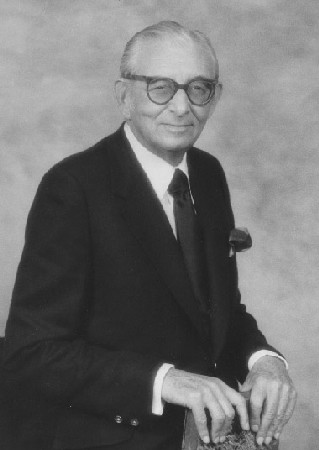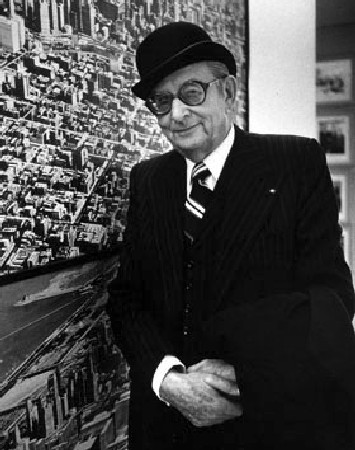 Arthur Rubloff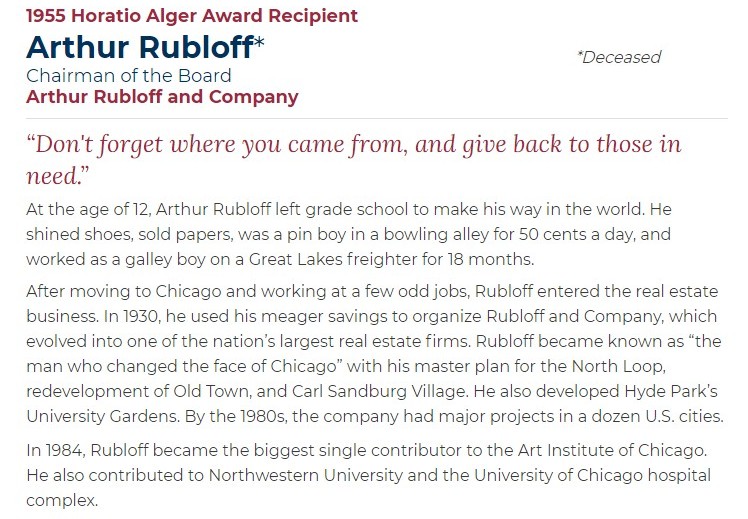 1955 Horatio Alger Award Recipient - Member Profile - -
source: https://horatioalger.org/members/member-detail/arthur-rubloff#




Arthur Rubloff obit cropped - entire obituary



Click here for information on how to request access to the password protected pages of this website.







| | | |
| --- | --- | --- |
| Created by: Allan@Garon.us | Feedback always welcome! | Page created July 2021 |