Taran's Market Place - Duluth


Taran's Market Place was located at 1902 East Eighth Street in Duluth. It was owned and operated by Frank Phillip Taran (1922-2001) and his sons. Frank was a son of Sarah London and Harry Taran. It was a neighborhood grocery store.
In about 2003, Taren's Market Place was converted to a restaurant called Sara's Table Chester Creek Cafe under a new owner. The name Taren's Market Place is still on the building (see 2012 image below). More about the market and the restaurant can be found in an online article in Heavy Table: click here (or backup pdf file: click here).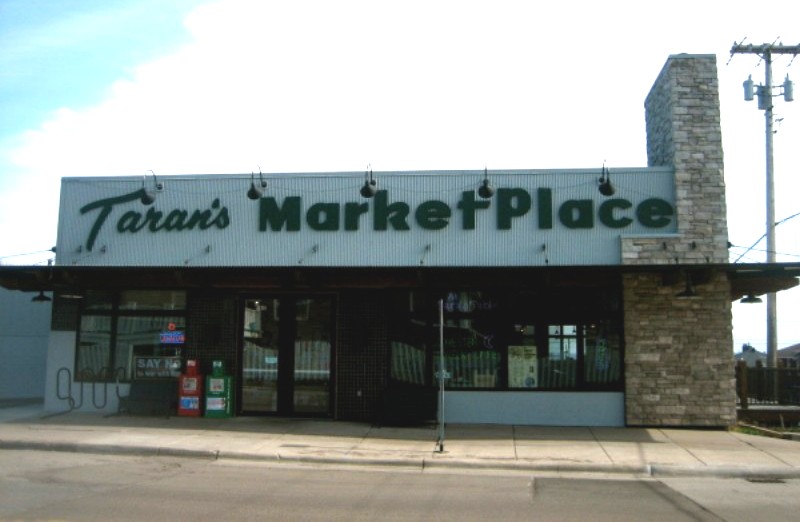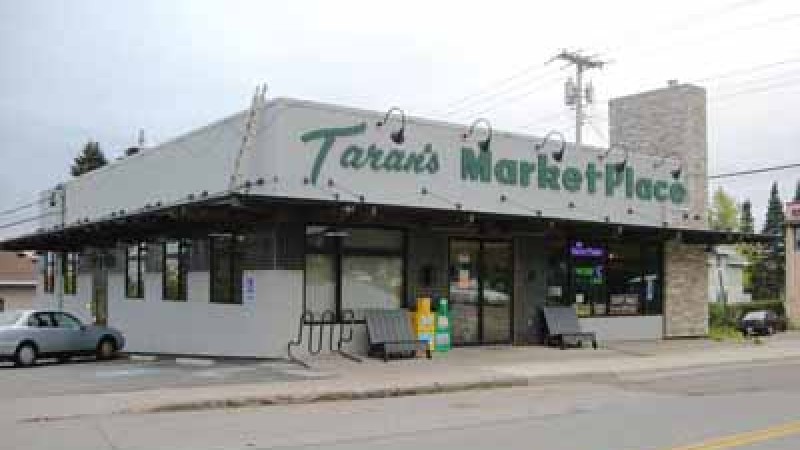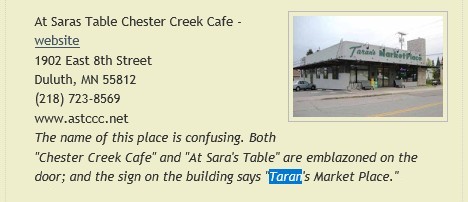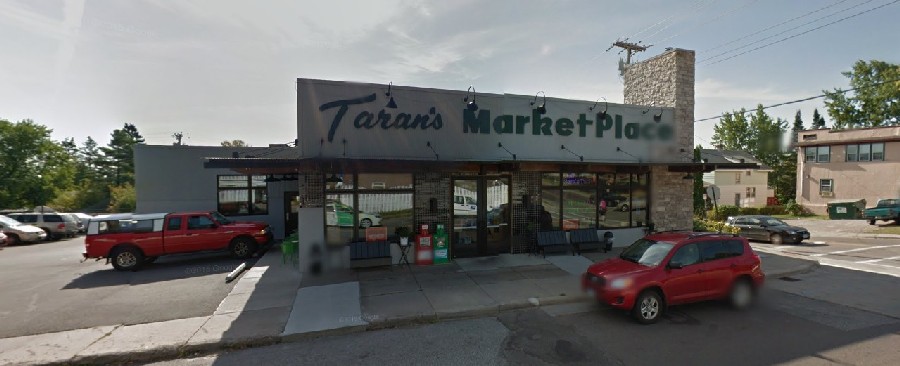 2012 - source: Googlemaps - - hi res



| | | |
| --- | --- | --- |
| Created by: Allan@Garon.us | Feedback always welcome! | Page created Nov 2016 |