Bruce James Oreck
Attorney, Executive and US Ambassador
A Notable Jewish Professional from the Greater Duluth-Superior Region


Bruce James Oreck (born 1953) is an attorney, executive and US ambassidor. Bruce practiced law specializing in business and taxation and represented many of the top 100 US companies. In addition, he served as the Executive Vice-President and General Counsel for the Oreck Corporation. He served as the United States Ambassador to Finland from 2009 until 2015.
Bruce was born in New York, a son of Paula Ruth Sarnoff and David Irving Oreck. David was born in Duluth. There is a webpage for Paula and David in the password protected section of this website. A two-generation list of their descendents is shown further down the page. There are also Notable Jewish Professional pages for David Oreck and for David's brother Marshall Oreck.
A summary of information about Bruce is shown in the Wikipedia clipping below. There is more on the full Wikipedia page at https://en.wikipedia.org/wiki/Bruce_J._Oreck.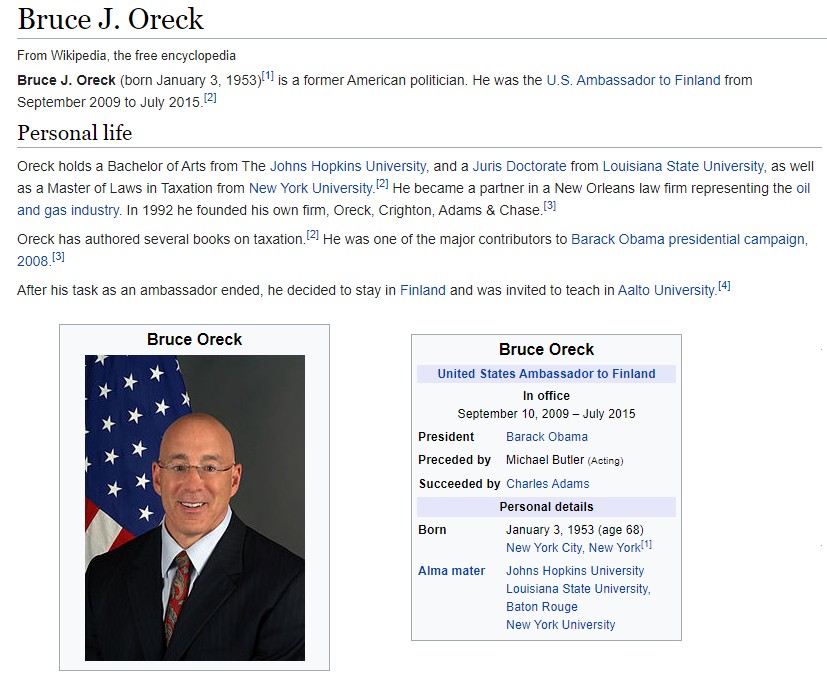 source: Wikipedia, the free encyclopedia



Photos of Bruce are shown below.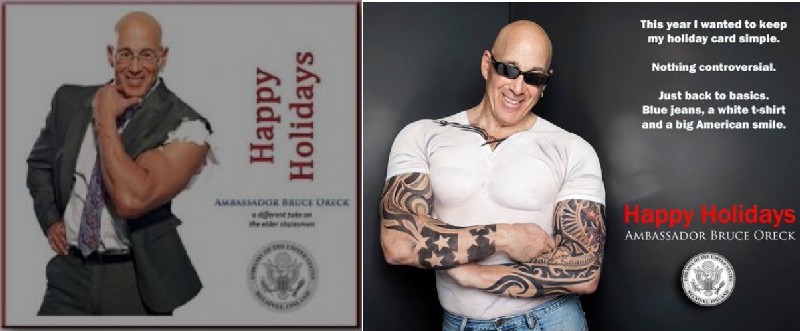 2012 and 2014 Holiday Cards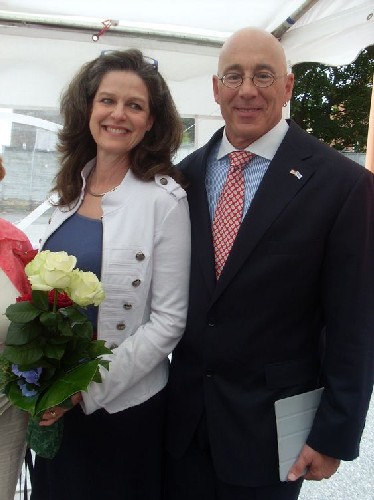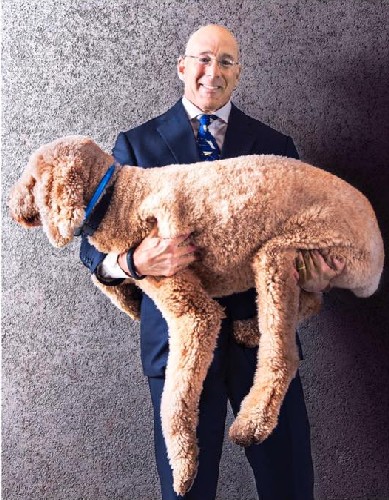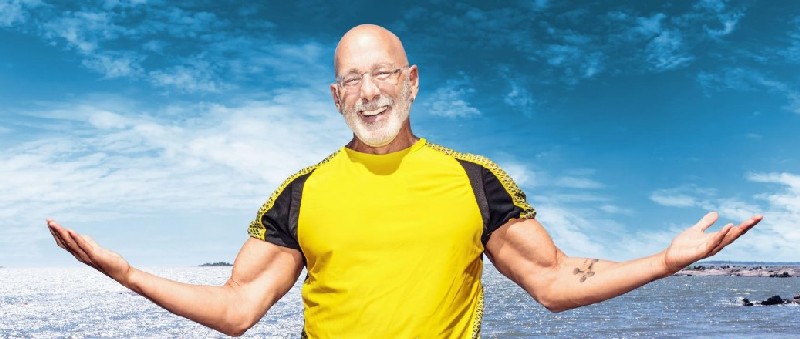 source: Jack's Family Tree Database



Click here for information on how to request access to the password protected pages of this website.







| | | |
| --- | --- | --- |
| Created by: Allan@Garon.us | Feedback always welcome! | Page created June 2021 |