David Irving Oreck
Entrepreneur, Businessman, Salesman and Lecturer
A Notable Jewish Professional from the Greater Duluth-Superior Region


David Irving Oreck (born 1923) is an entrepreneur, businessman, salesman, lecturer and founder of the Oreck Corporaton, a manufacturer of vacuum cleaners. David is well known through his appearances on Oreck television commercials.
David was born in Duluth in 1923. He is a son of Sheba June Polinsky and Abraham R Oreck. Two-generation lists of Abraham's descendents and David's descendents are show further down the page. There is a webpage for David and is wife Paula in the password protected section of this website with more info and pictures. There are also Notable Jewish Professional pages for David's brother Marshall Oreck and his son Bruce Oreck.
A summary of information about David is shown in the Wikipedia clipping below. There is more on the full Wikipedia page at https://en.wikipedia.org/wiki/David_Oreck.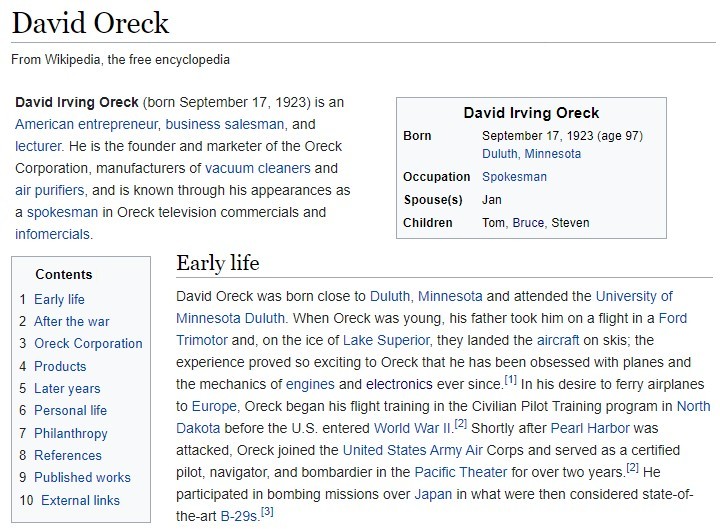 source: Wikipedia, the free encyclopedia


A 2006 news article about David is shown in the news clipping below from The Jewish News of Northern California. The full article can be seen using the link below the clipping.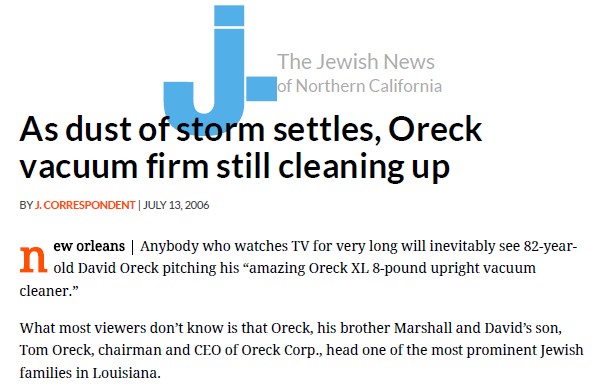 source: The Jewish News of Northern California - full article


Photos of David are shown below.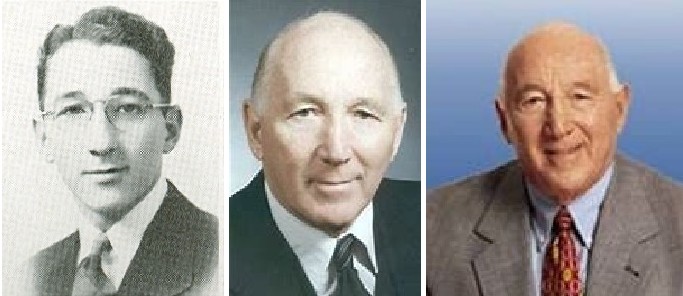 source: Paula and David Oreck webpage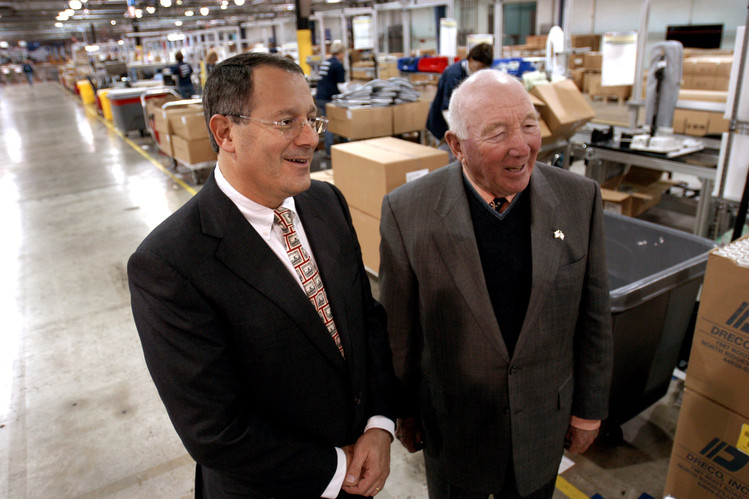 Former CEO Tom Oreck, left, and founder David Oreck celebrated a 2006 plant opening in Cookeville, Tenn.
source: The Wall Street Journal




source: Jack's Family Tree Database




source: Jack's Family Tree Database


Click here for information on how to request access to the password protected pages of this website.







| | | |
| --- | --- | --- |
| Created by: Allan@Garon.us | Feedback always welcome! | Page created June 2021 |