Marshall Byron Oreck
Founder and Business Executive with Oreck Corporation
A Notable Jewish Professional from the Greater Duluth-Superior Region


Marshall Byron Oreck (1928-2021) was a co-founder of the Oreck Corporation and an executive with them. With his eldest brother David, Marshall started the Oreck Corporation, building the brand of vacuum cleaners into a household name. The duo worked side by side at Oreck Corp. for five decades, most days sharing lunches together. The Oreck Corporation was a major area manufacturer until 2008, when citing rising fuel prices and the need to centralize, they moved the operation to Nashville Tennessee, where it remains today.
Marshall was born in Duluth in 1928. He was a son of Sheba June Polinsky and Abraham R Oreck. A two-generation list of their descendents is shown further down the page. There are also Notable Jewish Professional pages for Marshall's brother David Oreck and David's son Bruce Oreck.
A summary of information about Marshall is shown in the Crescent City Jewish News obituary clipping below. There is more on the full obituary at https://www.crescentcityjewishnews.com/vacuum-manufacturing-executive-marshall-oreck-dies-private-burial-sun/.

source: Crescent City Jewish News


Click here for a different verson of Marshall's obituary.
A 2006 news article about Marshall and David is shown in the news clipping below from The Jewish News of Northern California. The full article can be seen using the link below the clipping.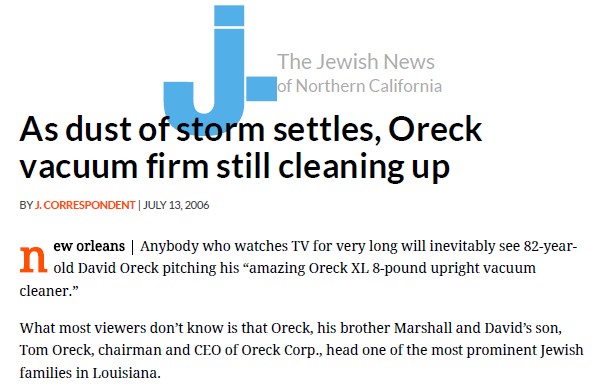 source: The Jewish News of Northern California - full article


Photo of Marshall is shown below.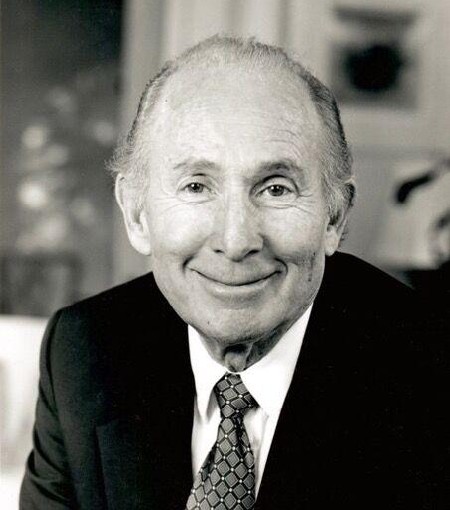 source: Jack's Family Tree Database



Click here for information on how to request access to the password protected pages of this website.







| | | |
| --- | --- | --- |
| Created by: Allan@Garon.us | Feedback always welcome! | Page created June 2021 |